Biogen's participation at MDA
The 2021 MDA Clinical & Scientific Conference will take place from March 15th to 18th, in an all-virtual environment, which will include scheduled live-broadcasts, virtual networking and poster sessions.
We at Biogen are delighted to take this opportunity to share important advances and new data in the field of SMA.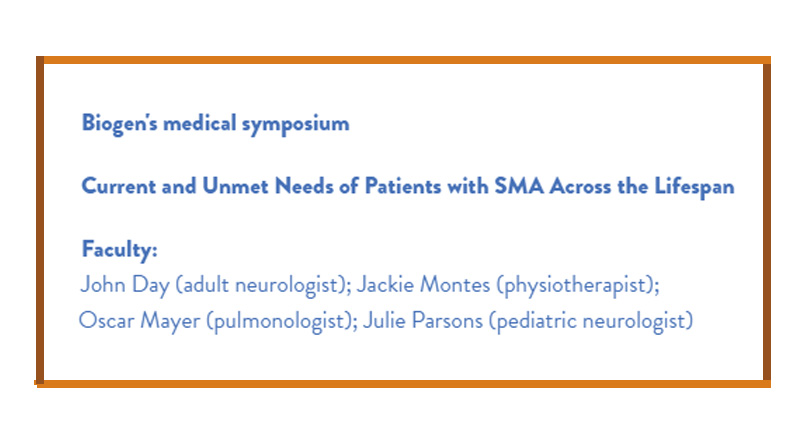 This symposium was organised and funded by Biogen. Biogen products could be mentioned at this meeting.
Date of preparation: February 2021. Biogen-97708
Not an official event of the 2021 MDA Virtual Clinical & Scientific Conference. Not sponsored, endorsed, or accredited by MDA